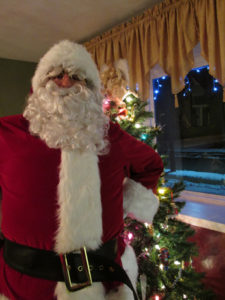 We've been getting a LOT of requests to have everyone's favorite, jolly, ole' elf to visit their families for the holidays. He's an extremely busy guy… Christmas is RIGHT around the corner! Here's Santa's availability as of Monday, Dec. 12:
Wednesday, Dec. 14: BOOKED
Thursday, Dec. 15: BOOKED
Saturday, Dec. 17: late afternoon
Sunday, Dec. 18: OPEN ALL DAY
Friday, Dec. 23: BOOKED
Saturday, Dec. 24: morning, early afternoon, evening (after 7:00 p.m.)*
Christmas Day, Dec. 25: OPEN ALL DAY*
*Available at premium, holiday rate
For more info or for pricing, e-mail justplainsillyballoon@gmail.com today!