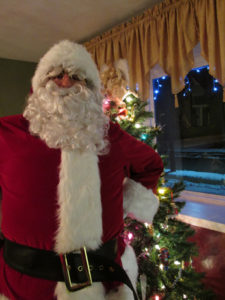 Before you know it, the Christmas season will be in full swing. If you're planning something special for the holidays, an appearance from the "big guy in the red suit" is a great way to put your party on top!
Our Santa has a professional-grade costume and beard and has experience entertaining children of all ages at both private parties and public events! He's the official Santa Claus of the Pennsauken Holiday Parade and has also filled in at the popular "Santa House" on Mercer Ave. in Cherry Hill.
And don't forget… Mrs. Claus is also available, either as a standalone character or with her famous hubby!
Be sure to e-mail us for more information and to check for availability.