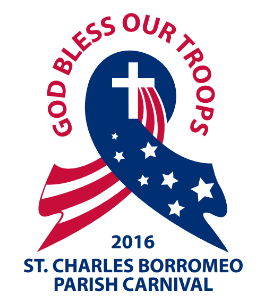 We always have a great time at Saint Charles Borromeo's Parish Carnival. And we're very thankful that they've invited us back again this year!
From June 13-18, the Carnival has special events each night. We'll be there during Handstamp Night, Tuesday, June 14, where $20 gets you unlimited rides all night! We'll also be twisting at the Friday Kiddie Carnival on June 17, where $12 handstamps get you unlimited rides 12:00 – 4:00 p.m.
Hope to see you there!